Nice to meet you.
I'm Toshi, the host of Chiyo.
We offer "the best lodging and travel style for the best experience" with support using our 24-hour smart system and our carefully designed facilities.
Let me tell you why I am proposing this kind of trip.
Paradigm shift in "travel
I now run a lodging business, but I actually worked in the cutting-edge IT industry all my life.
As you know, the IT world is evolving at a rapid pace, and I myself have witnessed many changes.
People's lives have changed drastically with the creation of systems that would have been unthinkable in the past and the constant creation of new services that transcend time and space.
The world of "traveling" is also undergoing a "period of great change" with the introduction of the latest technology and a new form of travel.
A New Form of Accommodation and Travel
When we decide to travel in luxury, we look for hotels and inns where we can enjoy the best hospitality, such as luxurious meals and excellent spas.
On the other hand, there are times when I choose to travel freely, such as in a condo with minimal interaction with others.
As a travel enthusiast, I have experienced and enjoyed many different types of travel, both "luxury travel" and "free travel.
However, I thought that with today's IT technology, I could propose a different way to enjoy travel.
By using the latest IoT and AI-based smart system technologies and concepts, it is now possible to propose a relaxing space where you can feel timeless luxury and a variety of experiences that stimulate your senses.
This is a journey to experience the next generation of luxury space called "Smart Luxury".
Senze offers smart luxury stays.
Smart Luxury Stay" is a new concept that is distinctly different from the term "Smart Luxury" that was created as a new form of hotel.
In order to provide a smart luxury stay, a great location is essential.
We choose a room in a location that is difficult for major hotels to achieve, and concentrate all our hospitality there.
There, smart systems provide keyless entry, 24-hour security, and control of the interior space, including sound, air conditioning, and lighting.
In addition, in order to provide the highest level of hospitality despite being unmanned, we have created a Japanese space with unique furnishings and art, and have prepared numerous facilities and amenities carefully selected by the hosts themselves.
All of the amenities have been selected based on the concept of Smart Earth.
In addition, our facilities are always updated with the latest equipment so that you can experience the comfort of using the most advanced equipment.
And the most unique service is the 24-hour online support provided by the host, Toshi.
Specifically, Senze offers the following
1. always using the latest equipment
Once you open the door, you will be welcomed by a "luxurious space" with a comfortable air-conditioned room and high-resolution sounds of nature in the power spot.
The sea and sky seen from the hinoki cypress bath equipped with carbonic acid nanobubbles will bring you a relaxing time.
In addition, we carefully select all kinds of things that are necessary for daily life, such as kitchen systems, drink machines, and air purifiers, and constantly upgrade to the latest equipment.
(For more information, please see "Toshizu Select.")
2. a space with rare furnishings and a sense of Japanese tradition
We are also particular about the materials that make up the interior space.
The 2,000-year-old Yakusugi cedar tree, the rudder handle of the guardian deity of the Kitamaebune Oyakata ship, and other objects that speak to us through time.
The calligraphy and folding screens on the walls, painted in the Jindai script, will give you an indescribable sense of security and grandeur.
3. 24-hour online support
It is not only the luxurious facilities that are important. If you have any problems, please use our 24-hour online support.
We will be happy to answer any questions you may have about how to use the in-room facilities, as well as provide you with information about nearby sightseeing spots and restaurants to the extent possible. Moreover, it is "available in four languages (Japanese, English, Korean, and Chinese).
4. Environmentally friendly smart earth initiatives
At SENSEI, we are pursuing a sustainable future in order to preserve the beauty of our oceans.
For this reason, we minimize the provision of small portions of soaps and cosmetics that, once opened, are thrown away even if not used. Slippers are disinfected every time, and packaging materials and rechargeable batteries are made from reusable materials. Necessary amenities have been especially designed with high quality and environmentally friendly products.
If possible, we ask that you bring what you need with you and refrain from using disposable toiletries as much as possible.
Another initiative is our active donation program.
We donate 1% of our sales, including accommodation fees, to WWF (an environmental conservation organization), and old products that are no longer needed to update the latest equipment are donated to NPOs.
A journey that is completely private, but not alone.
With the growing need for non-contact, total privacy is the biggest attraction.
However, you don't have to provide everything yourself; Senze has everything you need to have an elegant time, and support is always available when you need it.
By utilizing cutting-edge IT tools, we hope to propose an ideal form of travel that can be enjoyed with peace of mind in an atmosphere that is different from our daily lives.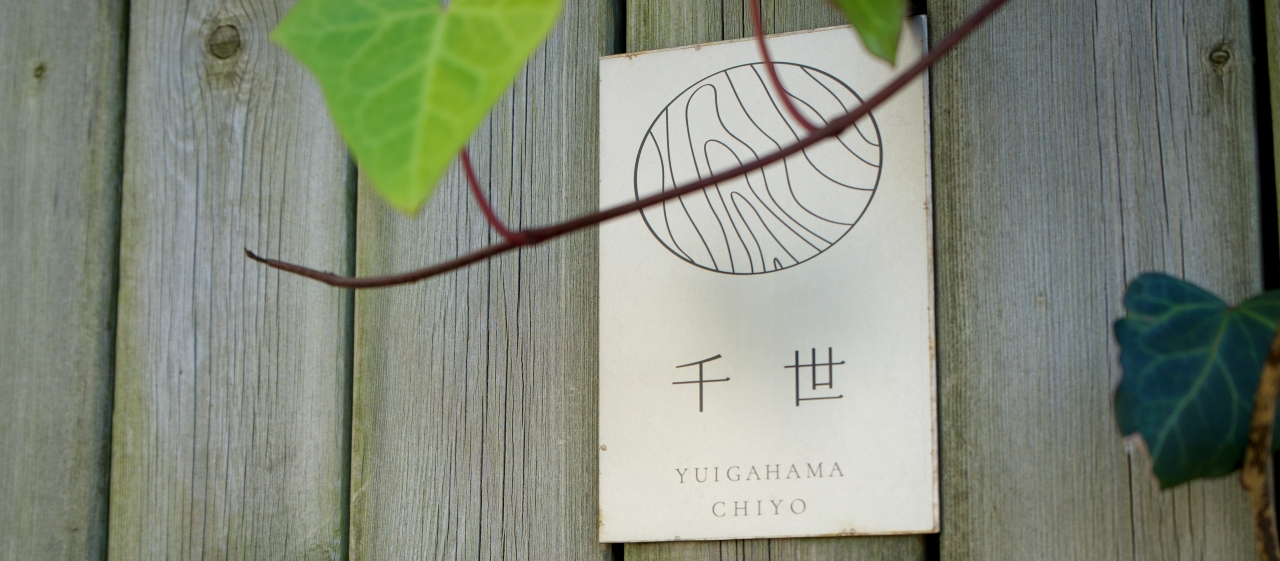 Although you will not be able to meet him, Toshi will be responsible for treating you from start to finish.
Please come to "Senyo" to experience a new form of travel.
I'll be waiting for you.
Toshi